This campaign will notify winning contestants by sending a direct message to each Social Networking Site, so please check.
Contest Dates
Through midnight on June 30, 2017
How It Works
Follow JAPATABI on Facebook, Twitter or Instagram for automatic entry.
Instagram:@japa_tabi_com
Facebook:@japatabi
Twitter:@JapaTabi_com
Eligibility
• Open to anyone who agrees to the contest terms and conditions
• Minors under the age of 20 may apply with the approval of their legal guardian
Prize
A total of three nights for two people at a Marriott full service hotel (one night) and resort hotel (two nights)
– Free stays for 50 pairs of people / 100 guests
【City】
• Tokyo Marriott Hotel (Tokyo)
• Courtyard by Marriott Shin-osaka Station (Osaka)

【Resort】
• Karuizawa Marriott Hotel (Nagano)
• Fuji Marriott Hotel Lake Yamanaka (Yamanashi)
• Nanki-Shirahama Marriott Hotel (Wakayama)
• Izu Marriott Hotel Shuzenji (Shizuoka)
• Lake Biwa Marriott Hotel (Shiga)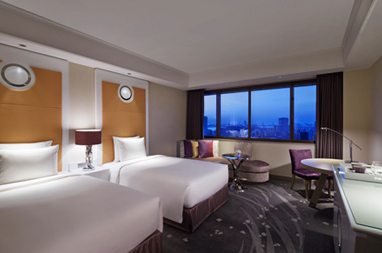 Announce-
ment of Winners
Announcement of Winners
Only winners will be contacted in mid-July or later after being chosen by strict, random drawing.
* Winners will be contacted through a direct message. Please make sure that you are following us. If you unfollow us, we will not be able to contact you.
Entry Rules
• If the Company determines that the content of the work you enter falls under any of the following, the Company can exclude the work from publication or from the screening process without providing you with any kind of notice.
(1)The work violates these Entry Rules, etc.
(2)The work is offensive to public order and morals or may possibly be offensive to public order and morals.
(3)The work infringes the rights of a third party or may possibly infringe such rights.
(4)The work slanders a third party, violates the privacy of a third party, or may possibly slander or violate the privacy of a third party.
(5)The work violates laws and regulations, is connected to criminal acts, or may possibly be the aforementioned.
(6)The content of the work is such that the Company determines it does not match the intent, etc., of this campaign.
(7)The work interferes with the proper operation of this campaign, or may possibly interfere with such.
(8)There are flaws to the entered content.
• We cannot respond to any inquires confirming your entry, or in relation to screening results.
• Note that the rights gained by a win cannot be transferred to another person, exchanged for cash, resold to a third party, or its content changed.
• The Company is not liable in any way or form for any problems, damages (direct or indirect), etc., that may arise to the entrant.
• Internet connection fees and communication fees related to entering the work to this campaign will be borne by the entrant.
• Note that the content of this campaign may change or be terminated without any advance warning.
• The handling of personal information: The personal information you submit will be used by the Mori Trust Group's hotel business, eating and drinking business, travel business, weddings and funeral businesses, real estate rental and management business, and financial instruments business for the purpose of product shipment, sending information related to products and providing related after-sales services.