Fancy a dip in a hot spring? Sunsets on white-sand beaches? Wakeboarding at the foot of Mount Fuji? A stroll in a bamboo grove, or sitting zazen? Stellar Japanese cuisine? With new Marriott hotels opening this summer in five exciting destinations across Japan, now is your chance to plan and win your dream vacation at one of the resorts below.
Explore japatabi.com for ideas and tell us your dream getaway!
• Karuizawa Marriott Hotel (Nagano)
• Nanki-Shirahama Marriott Hotel (Wakayama)
• Fuji Marriott Hotel Lake Yamanaka (Yamanashi)
• Izu Marriott Hotel Shuzenji (Shizuoka)
• Lake Biwa Marriott Hotel (Shiga)
Here is the winner of the vote, "Dream Journey"

Experiencing the artistic atmosphere of Karuizawa
Congratulations!
A. KARUIZAWA
Experiencing the artistic atmosphere of Karuizawa
I want to make a carefree young artist's journey to Karuizawa, a place brimming with European-style elegance. I would take a leisurely stroll around Kumoba Pond with a Rent-a-cycle bike, go to the old Karuizawa Ginza-dori, a street whose shopping scene and retro historical atmosphere are in perfect harmony, and then I would imagine myself walking along the same street and visiting the same stores as John Lennon. I would see the Stone Church, visit the Karuizawa Picturebook Museum, the Karuizawa Erz Toy Museum, the Hiroshi Senju Museum, and so on.
contributor:Shane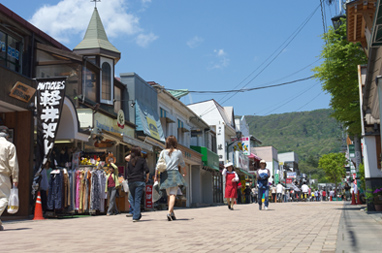 B. IZU SHUZENJI
Farm-to-Table: A Journey to Wasabi
Wasabi is an indispensable piece of the Japanese cuisine, but it is almost impossible to have natural fresh Wasabi in the United States, except for few authentic Japanese restaurants. Izu is the best place to get Wasabi - there are local Wasabi farms here! I would love to try both the classic cuisine, Soba noodles with fresh Wasabi, and newly invented Ice cream with Wasabi.
contributor:Irene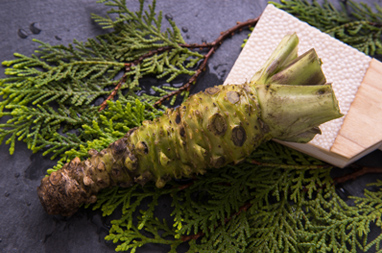 C. LAKE YAMANAKA
The ultimate, 100% satisfaction-guaranteed Mt. Fuji viewing and climbing trip
We'll spend our first day viewing Mt. Fuji from Hananomiyako Park near Yamanakako while enjoying the park's seasonal flowers, then take a Kaba bus ride from Yamanakako and experience the view of Mt. Fuji from the lake! If we're lucky, we may be able to see an upside-down Fuji reflecting in the lake. On the second day we'll wake up early, drive up to Mt. Fuji's fifth level, and start climbing from there. My children are only in Kindergarten and their fourth year of elementary school, making climbing to the summit an impossible feat, but our plan is to climb to the seventh level, rest at the rest area stationed there, and then start climbing down.
contributor:Tomo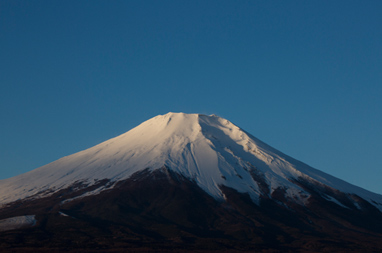 D. LAKE BIWA
An island tour in Lake Biwa
I really want to set off from Otsuko and tour around Okishima Island, the Oki no Shiraishi rocks, Chikubushima Island, and Takeshima Island. I would also love to take a tour on the inhabited island of Okishima and the Oki no Shiraishi rocks. I want to take a grown-up journey to Lake Biwa and get the full experience of Japan's greatest lake.
contributor:Marine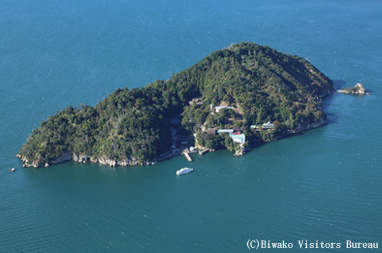 E. NANKI-SHIRAHAMA
Becoming a mermaid beneath the blue ocean and sky
I want to swim and have my picture taken within the waters of Nanki-Shirahama, a beautiful beach said to be exceptionally translucent. I've taken photos of my friends while snorkeling in other countries, but I have not been able to take any nice pictures in Japanese waters. Off the coast of Nanki-Shirahama I'm sure that I'll be able to take some beautiful underwater photos (and hire a professional cameraman!), and if possible I really want to put on a single-fin/mermaid costume and leave behind a commemorative beach photo of my 30-year-old self! I really hope to have an amazingly instagenic photo taken of me on the beach--something I can be proud of!
contributor:Santi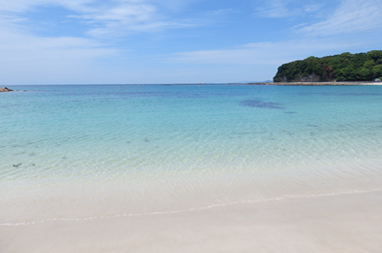 Prizes
Complimentary five-night stay for four at that destination's Marriott hotel, with winning itinerary expenses paid
Round-trip transport to and from the hotel, personal expenses incurred at the property (including but not limited to meals, drinks, shop purchases, and spa treatments), charges unrelated to the grand-prize itinerary, extensions of stay and additional guests are not covered. Details regarding the winning itinerary will be decided in consultation between JapaTabi and the winner.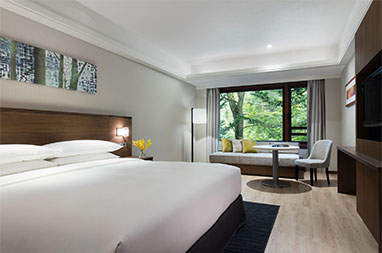 One-night stay for two with dinner and breakfast for the first, second, third and fourth runners-up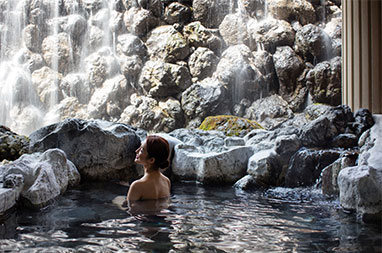 The names of all those who voted will be placed in a blind-draw lottery to win one of five vouchers for a one-night stay for two at either Courtyard by Marriott Tokyo Station or Courtyard by Marriott Shin-Osaka Station.